Flagship Stores Silence
Find your nearest point of sale and technical service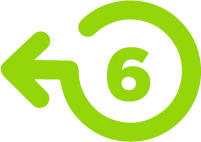 Electric motorcycle
company from
Barcelona develops
and provides
batteries and light
electric vehicles
I'm an expert in
urban mobility
Future of the
mobility is
electric!
I want to offer it
to my clients.
Moving!
Silence,
leader
Wait!
I live in Europa
Contact
I should be
in contact
with them
by now!
Silence
Dealer
Silence lets me
try the motos
as long as
needed &
gives me the
flexibility to be
a 'SILENCE
DEALER'
Distribütör olmak ister misiniz?
Get in touch with us and we will inform you
Yeşil devrime katılmak isteyen bir şirketseniz bize bilgilerinizi gönderin, size %100 elektrikli bir filoya nasıl kavuşabileceğinizi anlatalım. Bir distribütör olarak portföyünüzde pazardaki en iyi bataryaya sahip elektrikli scooter motosiklete yer vermek istiyorsanız size ihtiyacınız olan tüm bilgileri gönderebiliriz.