Actieradius
127 Km*
HET VERVOER VAN NU
Grenzeloos.
Rij snel, duurzaam en veilig.
De hele dag.
*Actieradius: volgens WMTC L3e.
127 Km
Actieradius
volgens WMTC L3e
Battery
Pack

Wisselsysteem
Veilig, gemakkelijk en snel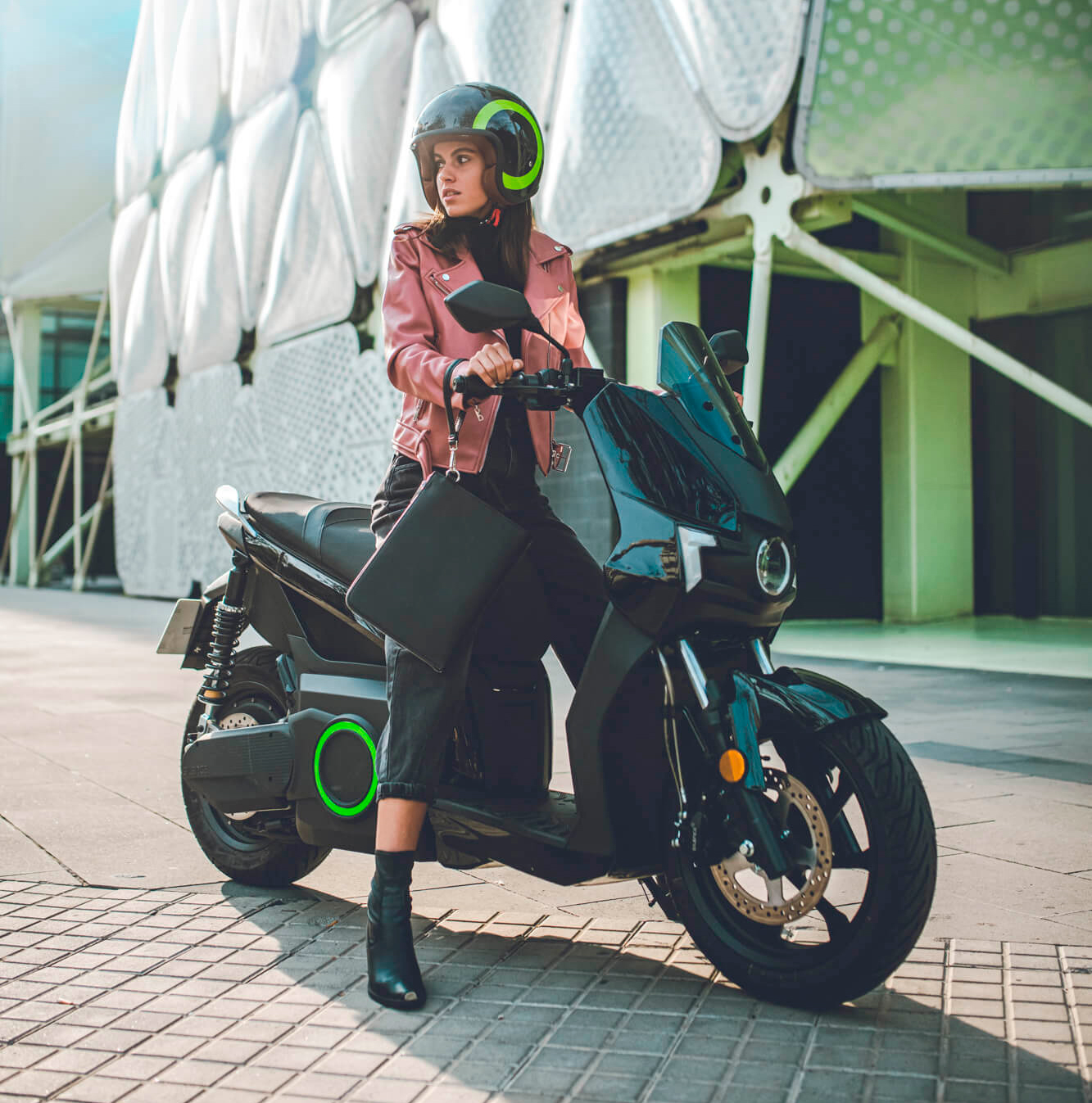 Gran capacidad bajo el asiento
Geen zorgen over bagageruimte

Regeneratieve
CBS remmen
De S01 heeft een gecombineerd remsysteem (CBS): de linkerrem remt beide wielen en de rechter rem remt het voorwiel. Deze activeert het regeneratieve remsysteem en levert energie terug aan de batterij.
Besparing
Een volle tank voor 80% minder: €100,- aan brandstof staat ongeveer gelijk aan €20,- elektriciteit. Daarnaast bespaar je zo'n 30% op onderhoud.
Rijstanden
ECO: In Eco mode the scooter has
limited speed of 70km/h. It allows you to economize and get about in a more relaxed way.
CITY: The S01 is designed for getting around the City. It has limited speed of 85km/h, giving the vehicle a good level of performance and consumption.
SPORT: In Sport mode the driving reaches 100Km/h, offering greater strength and speed in specific cases and a more regenerative braking.
0 – 50 km/u in 3.8 seconden
In brom- en snorvariant (25 en 45 km/u)
Motor 7.000W (9kW Peak Power)
SCHUKO connectie: lader geïntegreerd in het Battery Pack – 600W
Battery pack met 55W verwarmer (werkt met de lader)
3 rijstanden en achteruitrijstand
Gewicht zonder batterij: 111 kg
Afmetingens: 2000x705x1313 mm
Hydraulische schokdempers
Eigen elektronica en BMS (Batterij management systeem): Controleert het cell voltage, aantal ladingen en temperatuur
Wielen (voor en achter): 120 / 70-15 // 140 / 70-14
Remmen (voor en achter): Disc
LED verlichting/ dagrijverlichting / ingebouwde indicatoren
Digitale snelheidsmeter: snelheid, SOC (status van lading), resterende kilometers en temperatuur