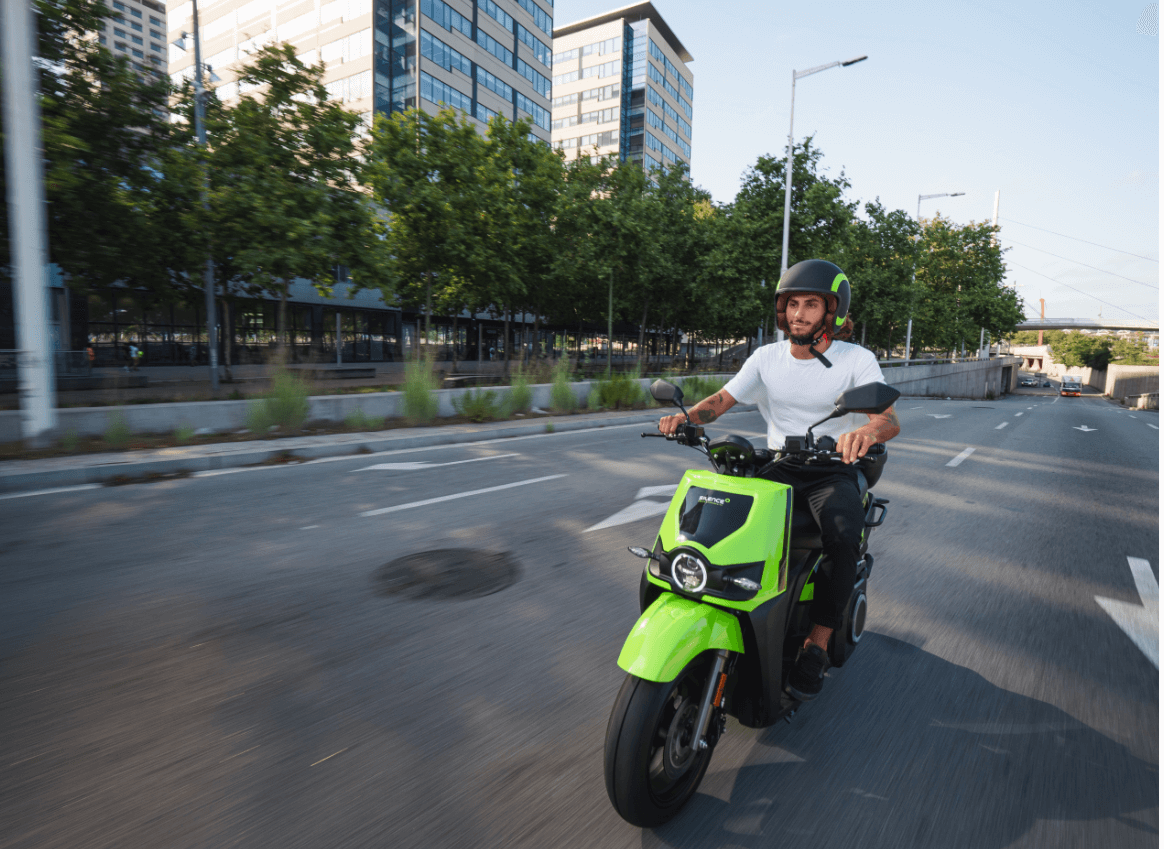 Urbana
Muoviti libero dalla tua città:
senza ingorghi né emissioni.
Divertimento
Divertiti di nuovo a ogni movimento.

L'S02 High Speed è uno scooter agile e molto maneggevole,
la cui distanza dalla sella al suolo di 75 cm ne facilita la guida.

Ergonomia
Design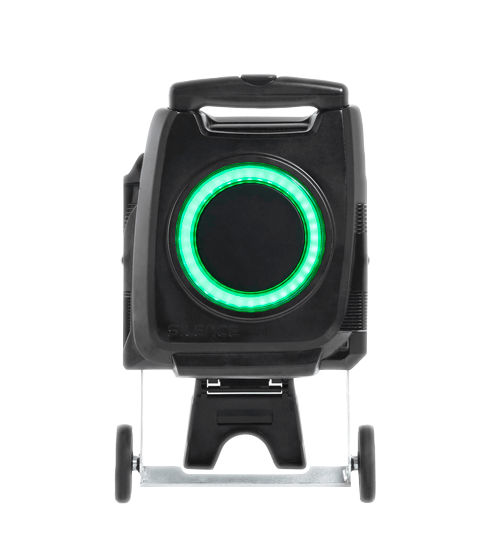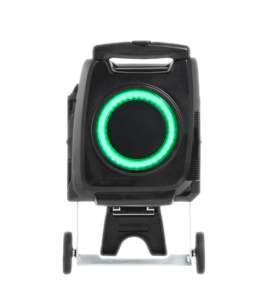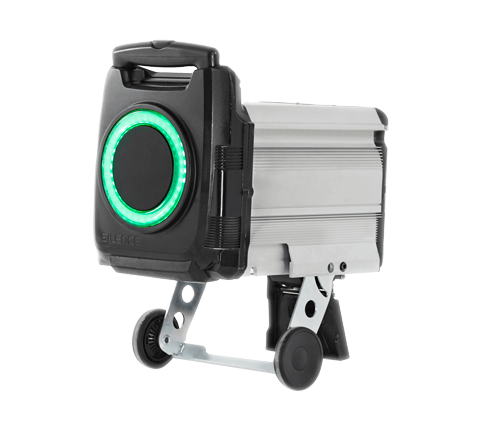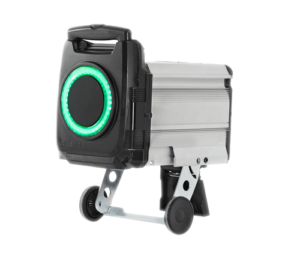 127 Km
Autonomia
Omologata WMTC
Batteria
estraibile
Autonomia Km / Usabilità con Battery Pack
** L'autonomia può variare in base a diversi fattori quali il peso del conducente, la temperatura esterna, la velocità del vento, lo stato della carreggiata o le abitudini di guida.
The manufacturer reserves the right to modify the characteristics of model without prior notice by technological evolution of the same
Sicurezza
Grazie alla sua natura elettrica, la guida "cool riding" dell'S02 è più sicura: senza i rumori, le vibrazioni o lo stress che caratterizzano i mezzi a combustione. Questo modello garantisce non solo ampia maneggevolezza e stabilità grazie al baricentro basso, ma anche un'eccezionale frenata negli spazi brevi.
Altra caratteristica che garantiscono sicurezza e durata sono i sensori, i ricettori e i sistemi di scollegamento dell'S02, che insieme creano un potente sistema di controllo degli errori.
Ecologia
Motore elettrico al 100% e batteria ricaricabile,
zero combustibile e zero emissioni.
Illuminazione LED
Un'illuminazione di lunga durata e
a ridotto inquinamento luminoso.
Silenzioso
Uno scooter senza rumori che
contribuisce a ridurre l'inquinamento acustico.
Quanto costa un pieno?
Davvero molto meno: quelli che prima erano 12 € di benzina ora sono 2 € di elettricità.
Quanto spendi in manutenzione?
La meccanica ben progettata, semplice e senza vibrazioni dura a lungo. Abbandona ogni dubbio, chi si affida all'elettrico risparmia l'80%.
Quando tempo perderai dal meccanico?
Un'applicazione diagnostica elettronica individua ogni problema in pochi secondi, velocizzando i controlli dal meccanico.
Più chilometri fai, più risparmierai in manutenzione
5.000km (99€)
10.000km (504€)
15.000km (909€)
20.000km (1314€)
25.000km (1719€)
30.000km (2124€)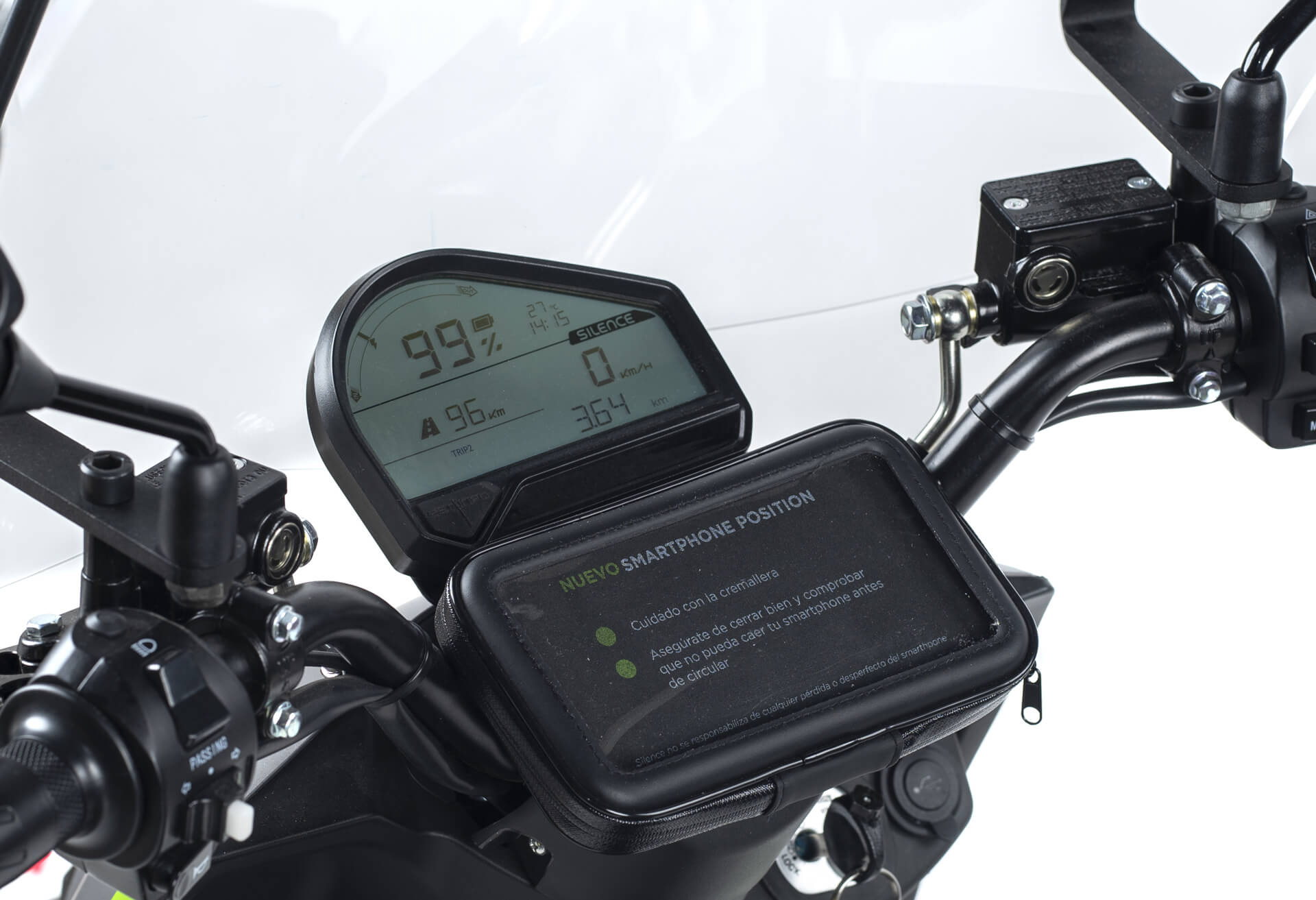 Potenza
immediata

Con una velocità massima di 90 km/h, la grande sorpresa
sarà disporre di tutta la sua potenza in un solo istante.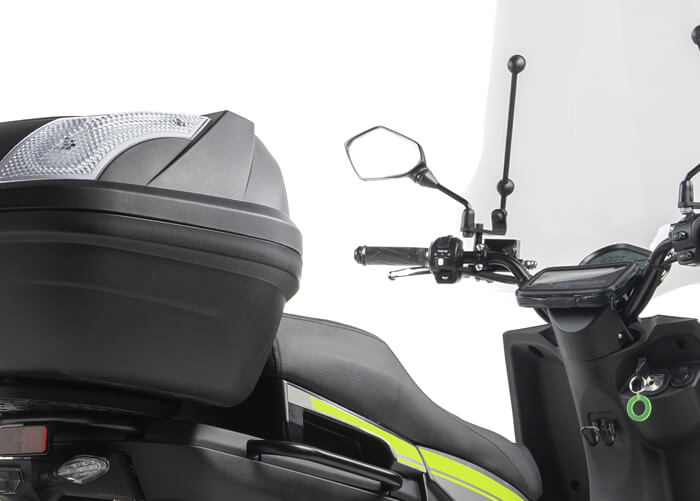 Biposto
Bauletto da 47 litri.
Schermo
Supporto per smartphone
Modalità di guida
3 modalità di guida (City, Sport ed Eco) e le dimensioni perfette per la città.
Retromarcia
Maneggevolezza...
High speed
City, Sport, Eco e viceversa
Distanza al suolo dalla sella
7.000 W (9 kW Potencia máxima)
BMS (Controllo delle batterie)
Sistema di controllo: controllo della tensione delle celle, numero di cariche e scariche della batteria e temperatura
IEPS Intelligent Engine Protection System
Sistema intelligente di protezione del motore
Velocità, Soc (State of Charge), km rimanenti e temperature
Caricatore USB a due ingressi
Integrato nella batteria da 600 W (connessione SCHUKO)
Pacco batterie con riscaldatore da 55 W (Funziona con caricatore)