Flagship Stores Silence
Encuentra tu punto de venta y servicio técnico más cercano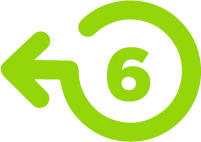 Electric motorcycle
company from
Barcelona develops
and provides
batteries and light
electric vehicles
I'm an expert in
urban mobility
Future of the
mobility is
electric!
I want to offer it
to my clients.
Moving!
Silence,
leader
Wait!
I live in Europa
Contact
I should be
in contact
with them
by now!
Silence
Dealer
Silence lets me
try the motos
as long as
needed &
gives me the
flexibility to be
a 'SILENCE
DEALER'
¿Quieres ser distribuidor?
Ponte en contacto con nosotros y te informaremos
Silence se encuentra en plena expansión nacional e internacional con la apertura de flagship stores y puntos de venta Silence. Si eres distribuidor y quieres trabajar con la marca número uno en ventas del mercado del eléctrico L3e, es el momento.