The Mayor of Madrid inaugurates Silence's first Battery Station in the centre of the capital
---
Madrid now has a Silence battery swapping station, in the heart of the city centre, underneath Plaza de Canalejas and Calle de Sevilla. This Battery Station is located inside the Canalejas 360 complex, which is a project sponsored by the Municipal Transport Company (EMT) and the City Council, and was inaugurated by José Luis Martínez-Almeida, Mayor of Madrid, and Borja Carabante, the Environment and Mobility Delegate.
The Canalejas Battery Station will come into service in September, allowing users of Silence electric vehicles to swap their low-charge batteries for a fully charged battery in just one minute. Goodbye to waiting times! Canalejas 360 is managed by the EMT and also offers other services, such as charging points, as well as spaces for ride-sharing services (cars and scooters), including Acciona Mobility's ride-sharing service.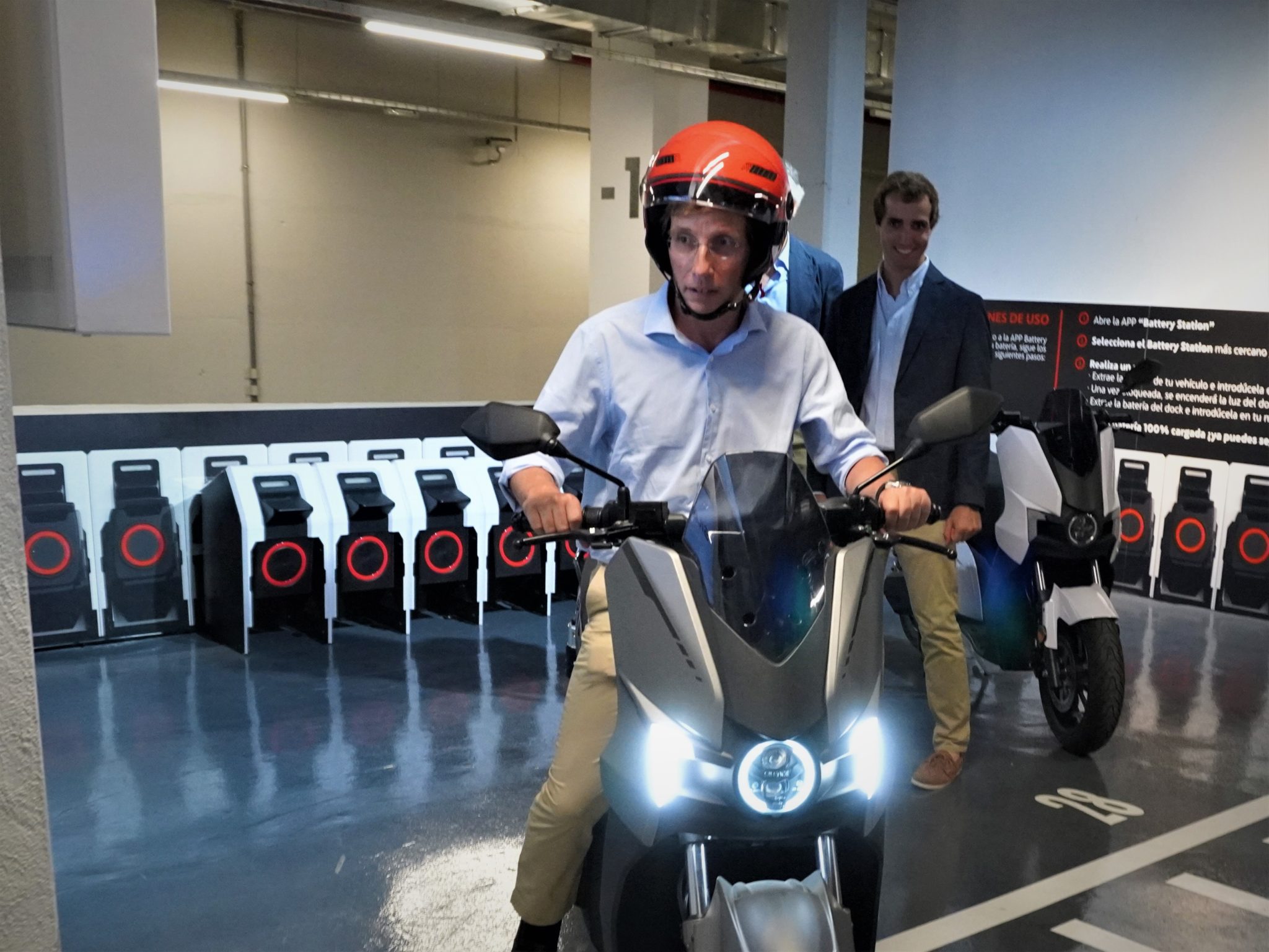 According to José Luis Martínez-Almeida, "Canalejas 360 is the largest electric mobility hub in Spain. We are at Km 0, in one of the most central areas of Madrid, and all the stakeholders in the new mobility panorama will meet here: ride-sharing services (cars and scooters), battery swapping stations, fast charging points, last mile logistics, etc.". The Mayor also highlighted the "public-private partnership that was necessary for the creation of this mobility hub, something of which the City Council is particularly proud".
BATTERY SWAP
Pepe Martí, project manager of Silence's Battery Stations, pointed out that "at Canalejas 360, Silence's first nine charging modules will come into service in September. By the end of the year, this number will increase to 26 modules".
This innovative system, already running in Barcelona, will be available 24 hours a day, seven days a week and will be located in strategic areas of the city centres, as in the case of Canalejas 360. In addition, users will also have the option to remove the battery and charge it directly from any conventional power point.
Iván Maura, Director of Business Development at Silence, mentioned that this innovative system "has already been installed in Barcelona and has been running at full capacity for a few months. And now, thanks to the EMT, we will be rolling out our services in Madrid. We aim to extend it throughout the country, taking advantage of our own network of dealerships and some public/private spaces such as this one in Canalejas".
Maura added that "Silence, as Acciona's electric mobility subsidiary, is delighted to be part of this Canalejas complex in such an iconic location in the heart of Madrid. Actions like this help us to show the public that solutions to de-carbonise the planet already exist. Finally, he stressed that "all the products – the scooters, the upcoming four-wheeled vehicle, and the chargers and batteries – have been developed and manufactured in Spain using in-house technology".