Silence abre sus nuevas instalaciones en Lisboa y en Besançon (Francia)
---
Silence – ACCIONA's Spanish electric mobility company – is continuing to expand across Europe. In the last few days, it has opened two new flagship stores in Lisbon (Portugal) and Besançon (France), in partnership with two of the main automotive groups in their respective countries: Chopard Group in France and Auto-Industrial Group in Portugal.
The Chopard Group is a large automotive company with more than 60 years of experience and a strong influence across the East and South-East of France. Since it was established in 1958, the group has grown from a small family business to become a major player in vehicle distribution in France. It currently has 106 dealerships and more than 2,500 employees.
For Chopard, Silence's new dealership in Besançon is a very important milestone, since this is the city in which the group's headquarters are located. The dealership is located in the old town and is the first 100% electric dealership in this French city.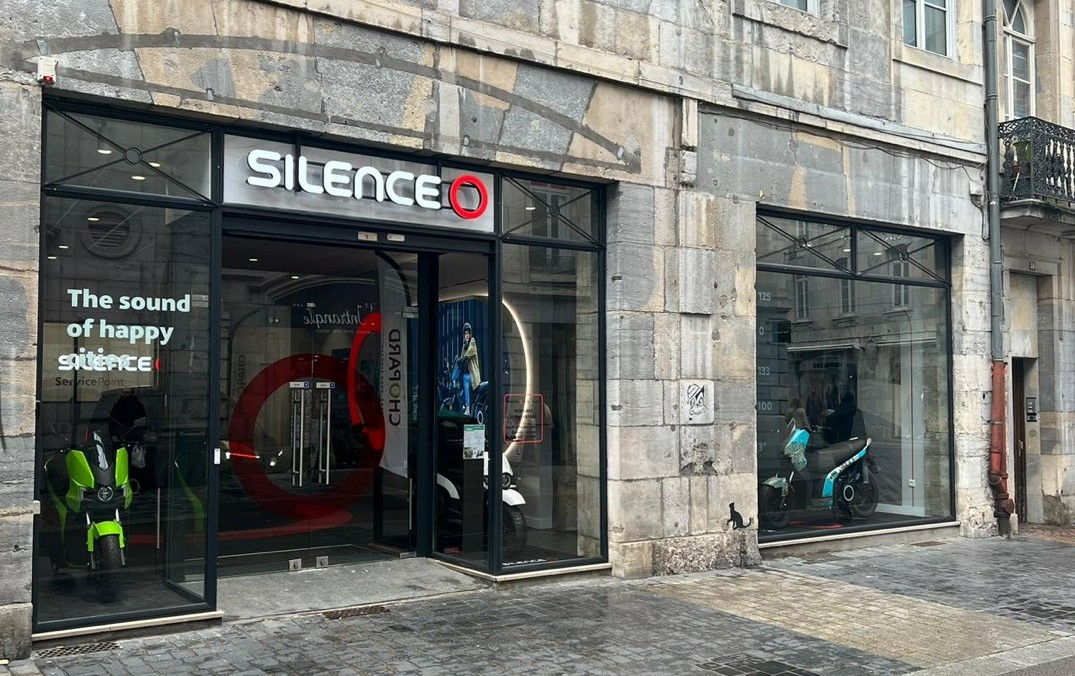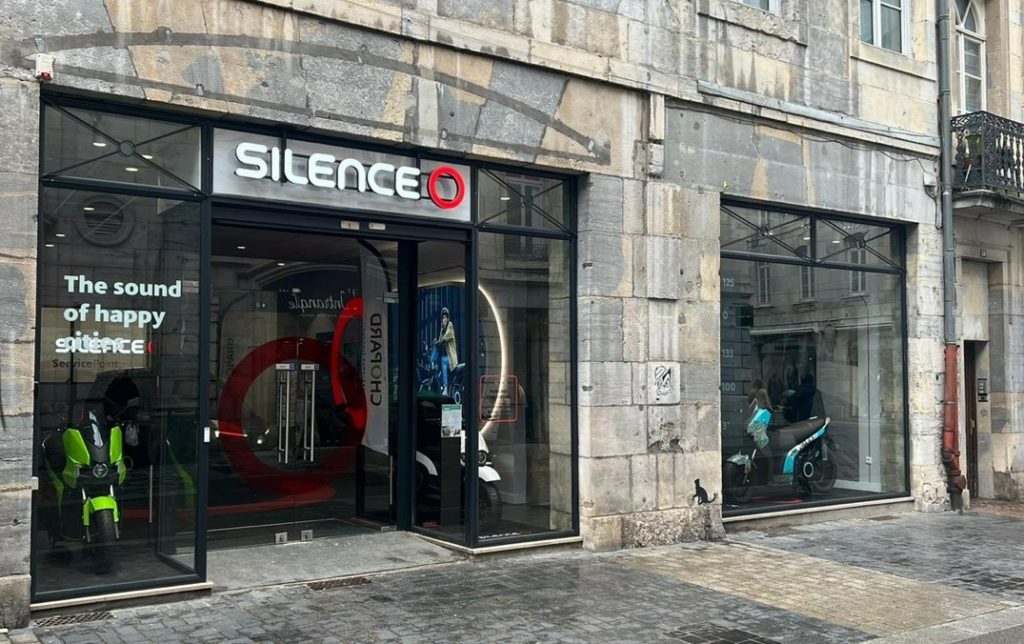 "Silence is addressing a new need among its users, who have a different way of thinking, a different way of acting and a different way of moving than before, and we are completely in line with this approach", said Quentin Chopard, Strategy and Development Director of the Chopard Group.
Carlos Sotelo, CEO of Silence, mentioned that this new partnership with the Chopard Group, "a leading company in France" and the opening of a new flagship store in Besançon, a city committed to sustainable mobility, are a milestone for the company. Sotelo also pointed out that Silence is the leader in sales in Europe and mentioned the importance of "a European project, created and developed here, leading the market".
A CENTURY OF EXPERIENCE
The Auto-Industrial Group, Silence's partner in Portugal, is a large company with more than 600 employees, which is a pioneer in the vehicle distribution sector in Portugal. Founded in 1920, the Group has more than a century of experience in the automotive world. Currently, it is active in several business areas, such as the automotive trade; import and distribution of tractors and agricultural machinery; import and distribution of marine engines and equipment and, with the arrival of Silence, the import and distribution of electric scooters.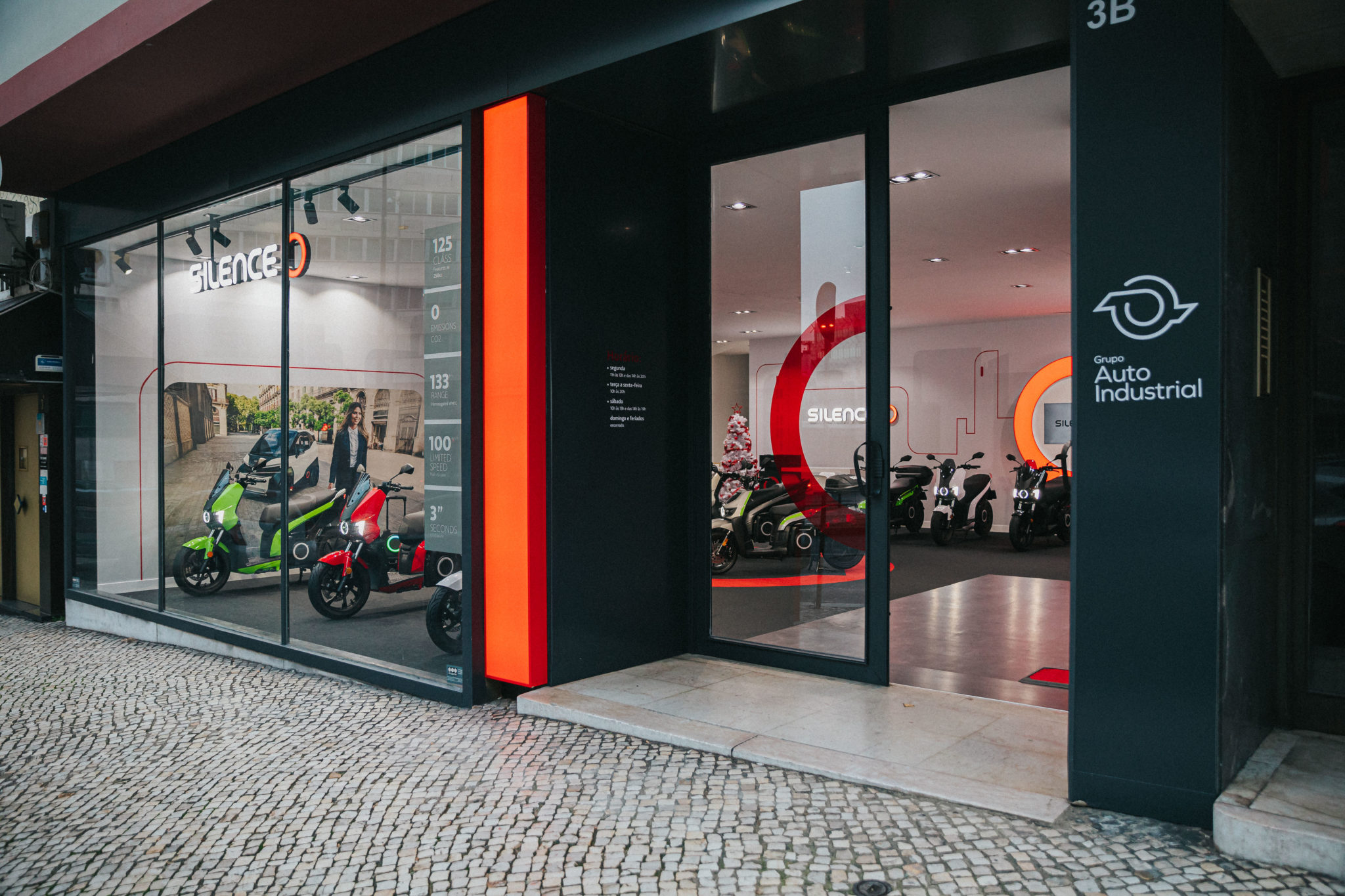 With Silence's new flagship store in Lisbon, the Portuguese company is making a commitment to electric mobility in one of Europe's major capitals, with a dealership in the heart of the city. The Auto-Industrial Group chose Silence "because we are committed to electric mobility, but also because we loved the design, quality and removable battery of the make's scooters", said Leonor Costa, CEO of the Portuguese company.
Sérgio Bandeira, CEO of Silence Portugal, mentioned that "Auto-Industrial is determined to expand its business areas into sustainable mobility. We have our eyes set on the future because this is the way forward and Silence gives us the certainty that it will be a great success in Portugal.
Moreover, Sotelo welcomed the partnership with the Auto-Industrial Group, "a leading company in Portugal", and said that, "with their experience of more than 100 years in distribution and with Silence's products, we are confident that both companies will achieve their goals in the coming years".