Shared electric scooters now available on the Costa Brava
---
Silence, ACCIONA's mobility branch, has launched its shared electric scooters in Blanes, a city in the comarca of La Selva with a population of almost 41,000. This is the first motosharing scooter fleet on the Costa Brava. Since Thursday, the city enjoys the same clean, fast and safe mobility service as cities such as Madrid, Barcelona, Girona and Malaga, among others.
All the scooters in this ride-sharing fleet are electric and are connected to the 'Silence Mobility' mobile app, where users can find and book vehicles, check trip times and make payments.
This ride-sharing fleet will include 25 scooters to serve the city of Blanes, managed by a local company, MIX Rent. During the launch event, which took place last Thursday on the promenade in Blanes, one of MIX Rent's co-founders, Xavier Abad, declared that "as well as providing a service to all the city's residents, these shared scooters will be extremely useful for going from the train station to the city centre, for example, a route spanning over three kilometres".
MIX Rent's other co-founder, Miquel Alventosa, highlighted the importance of offering "a sustainable mobility alternative in Blanes" and elaborated that, in the future, "we would like to offer this same service in other nearby towns such as Palafolls".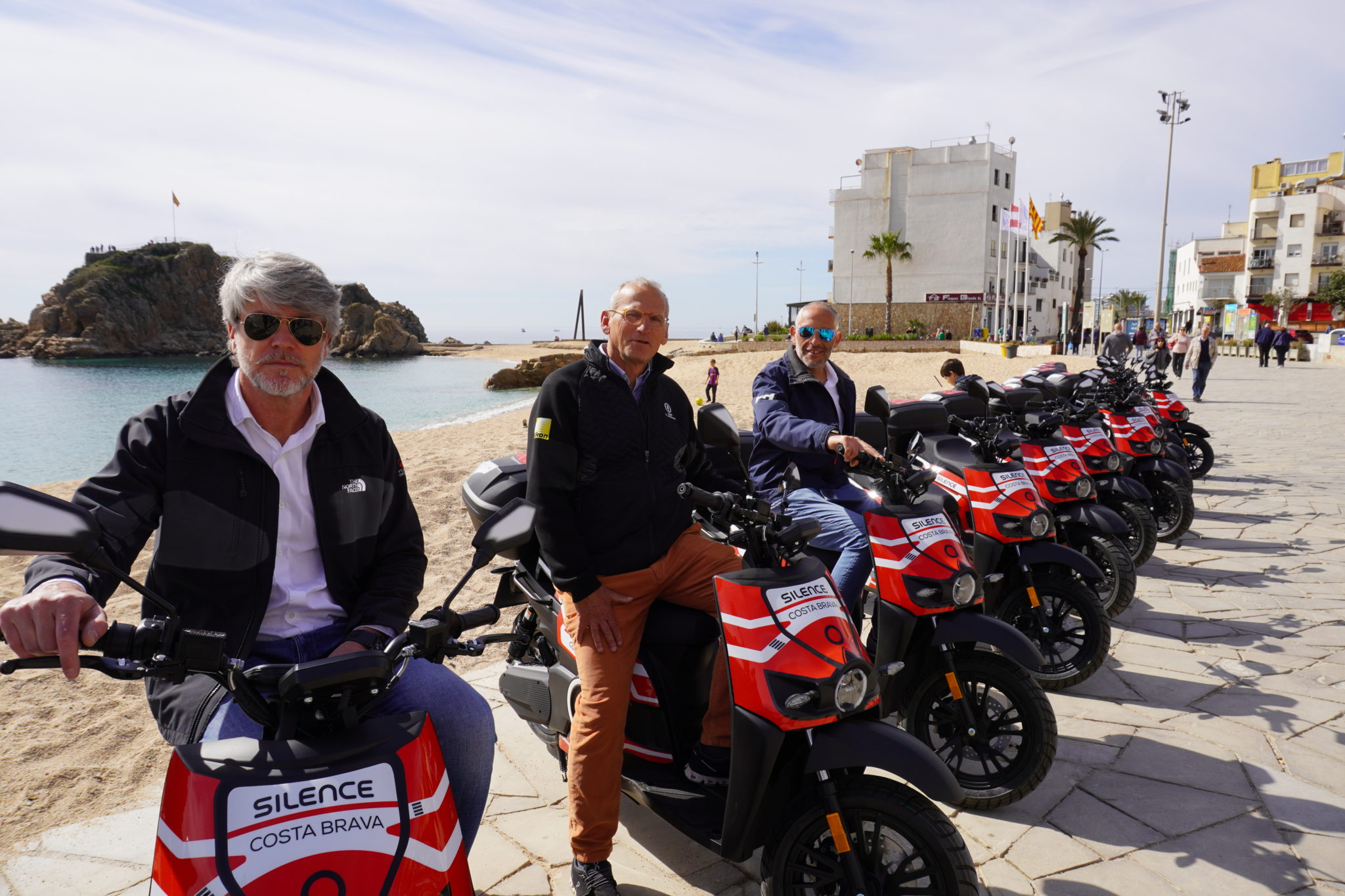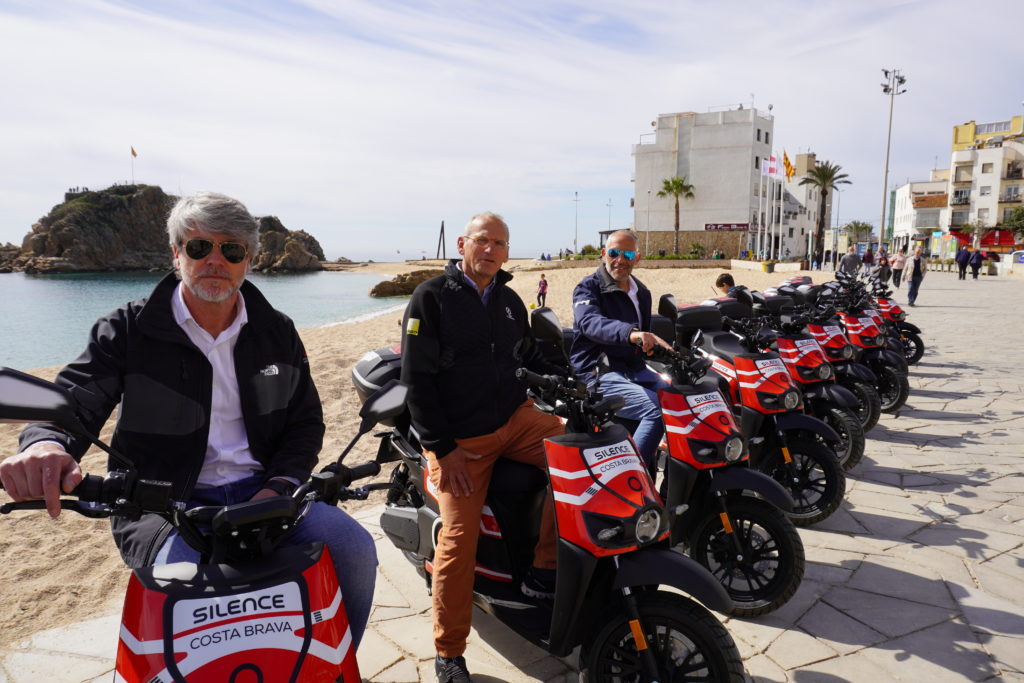 Speaking on behalf of Silence, Ignacio Marsal remarked that "Blanes is an iconic place for us due to its characteristics and what it represents. At Silence, we would love to expand this service to other cities on the Costa Brava". After the speeches on the promenade, the attendees and the media had a photo shoot with the Mediterranean Sea and Sa Palomera island as the backdrop.
HOW DO THE SHARED SCOOTERS IN BLANES WORK?
To use Silence's ride-sharing scooter service, you just need to download the free 'Silence Mobility' mobile app. After registering as a user and once your driving licence has been checked (both car and motorcycle licences are valid), you can use the scooters. You just need to open the app and find the closest scooter.
You will see a map of Blanes with the location of the scooter and its battery level. Here you can book the vehicle, which will remain unavailable to others for 15 minutes so you can use it. The vehicle will start once you press the "Start trip" button in the app. The top-box, which contains two helmets, will open after the scooter has been switched on.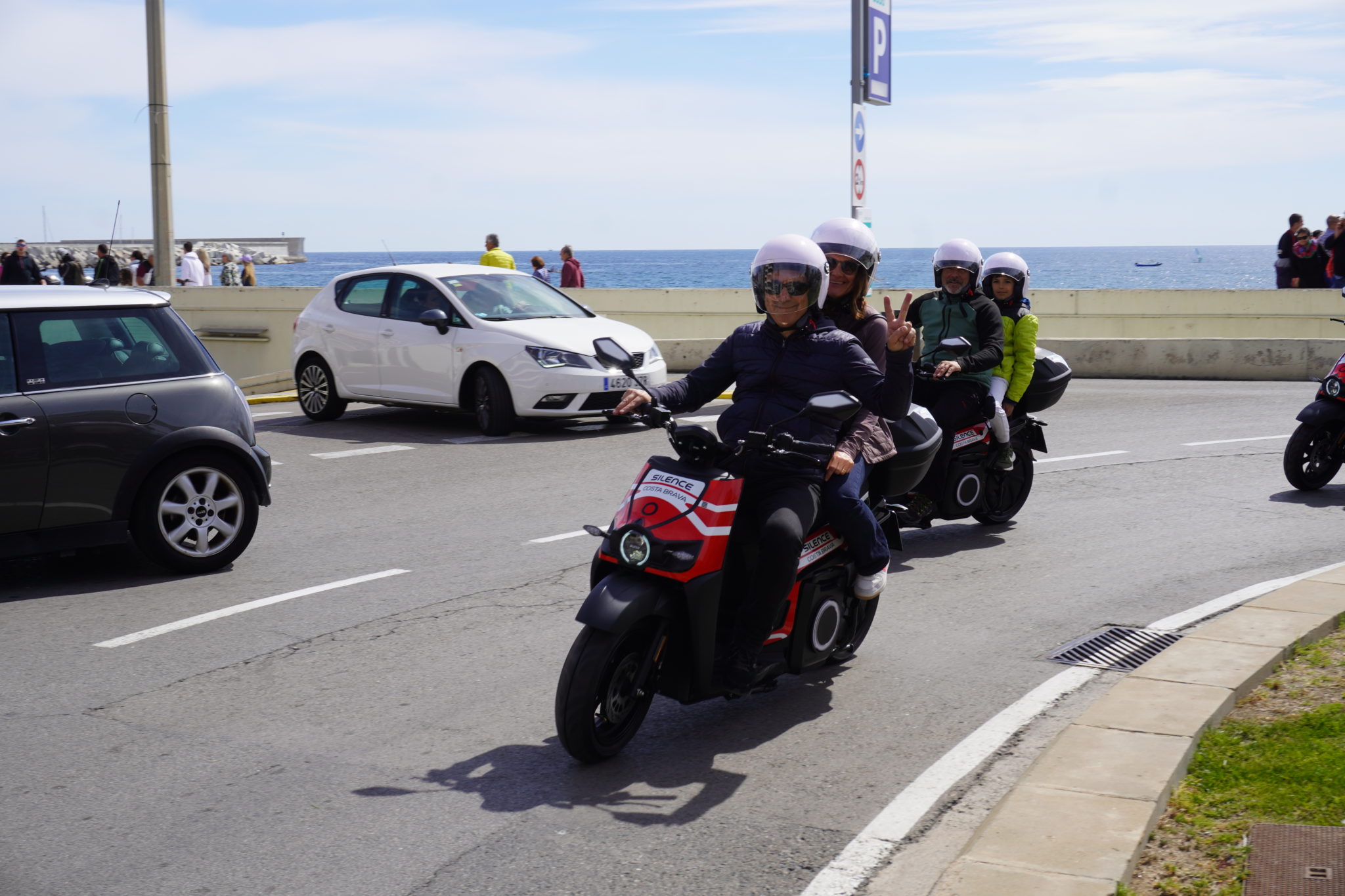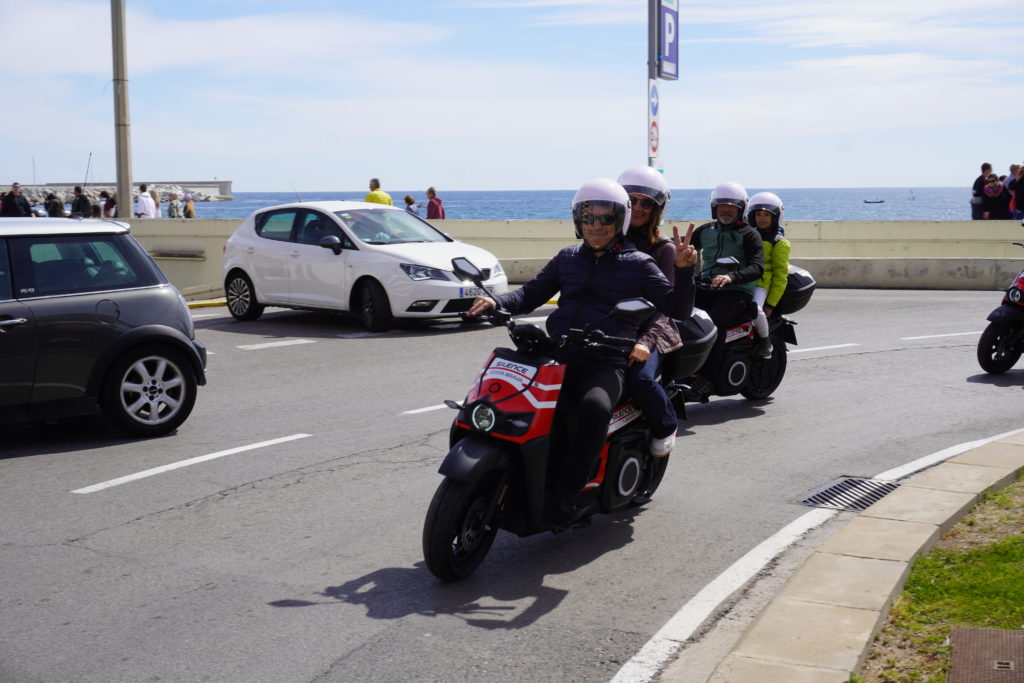 From this moment onwards, you can move around the city freely. When you reach your destination, you must park the scooter properly within the designated 'geofence' area, put the helmet back in the top-box and end your trip on the app, which will display the amount to be paid according to how many minutes your trip lasted. The price is €0.49 per minute, and users will enjoy a 50% discount for the first week.