More than a battery!
We redefine portable energy!
Unique removable trolley-type batteries.
Fast & Easy Extraction System: the easiest and most convenient way to transport a battery... Yes, like a trolley! Recharge your Battery Pack at home or at the office. High-capacity battery, 5.6 kWh, for outstanding performance.
The most powerful removable trolley-type Battery Pack on the market.
With 5.6 kWh, it will provide you with the performance you are seeking. The perfect combination of capacity and motor allows you to travel over 100 km at maximum power and speed!
Battery & Energy
More than a battery! We redefine portable energy!
At the heart of Silence is the battery, we are clear that it is what will make you fall in love. You don't just buy or rent a battery, but much more!
Battery as a service
Subscription battery: Pay as you go
Save up to 40% on the purchase of any Silence vehicle. Buy the vehicle and pay for the battery usage. In addition to saving, forget about maintenance and technological obsolescence. And enjoy the immediacy provided by our Battery Stations.
Immediacy
Tranquillity
Save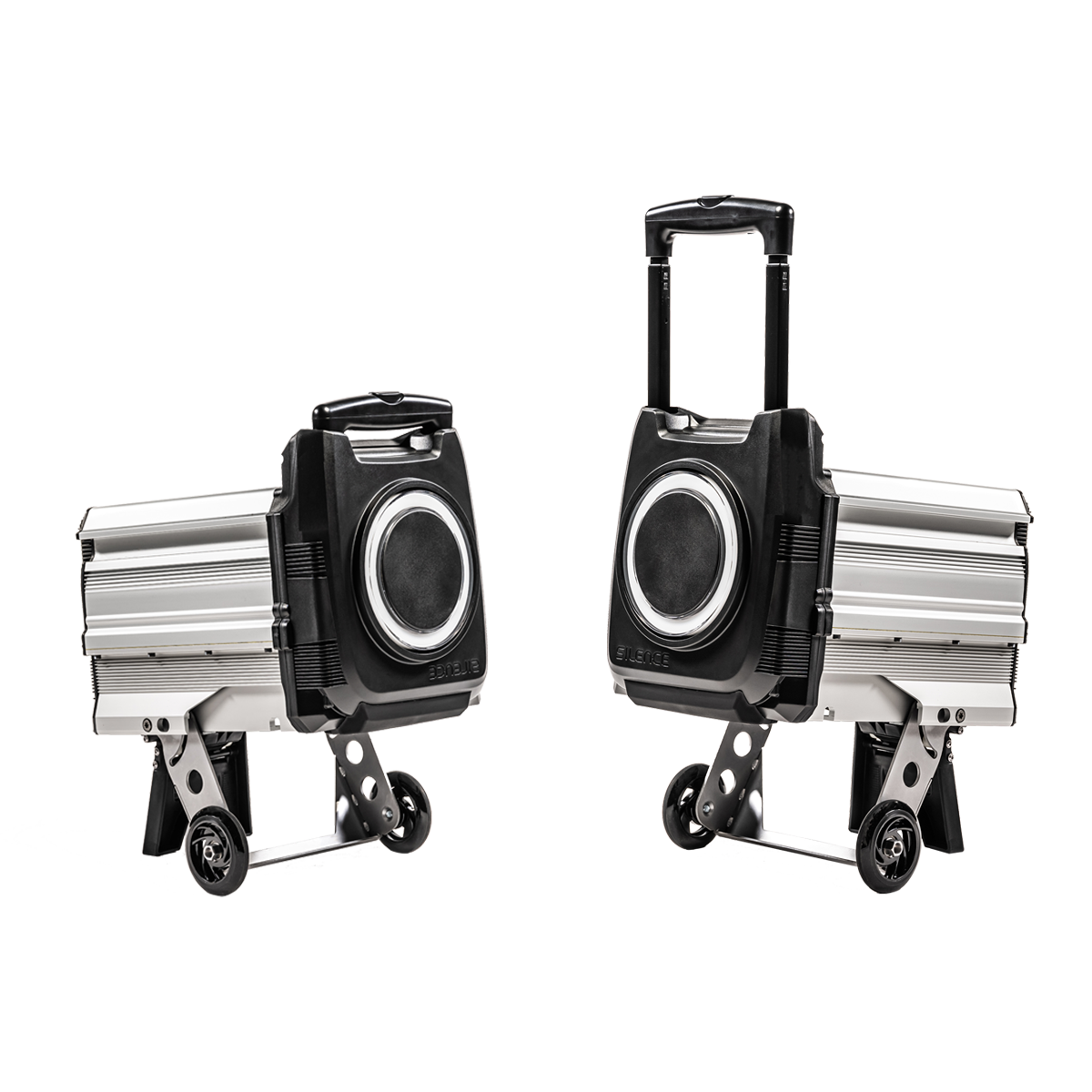 Battery exchanger
Battery Station
We make charging fast & easy!
We know you were worried about where you were going to charge your electric vehicles… Electrification requires charging infrastructure, so we offer you Battery Stations so you can exchange your discharged batteries for a 100% charged one in just 30 seconds, and all through of App!
Battery level
Alarm system
Location control
Friend-sharing
Portable energy: battery + Nomad
Nomad
Our batteries are sources of energy, not only for our vehicles, but for anything we set our minds to. From this idea, the Nomad is born. A portable inverter that you can take wherever you need and use together with your battery as a power source.
Savings
Tranquility
Immediacy