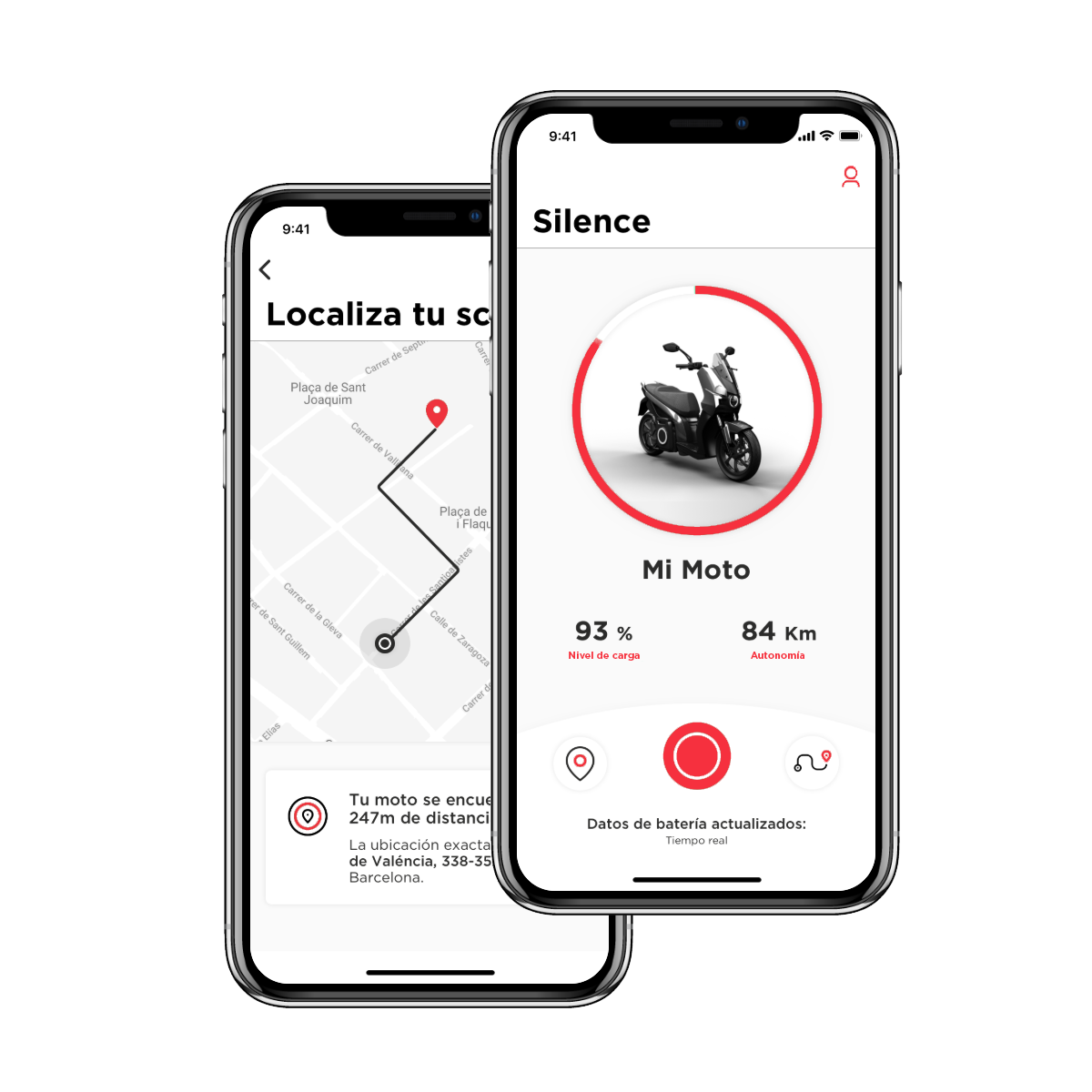 App My Silence
100% connected mobility
Everything you need to know about your electric vehicle in My Silence App: friend-sharing: share your Silence with friends, track it´ s location, check the range and battery charge status, create routes, and activate the security alarm. In the S04 Nanocar, you can also pre-condition the interior of your vehicle, use keyless entry, and remotely open or close the windows!
App my Silence
How to register your Silence vehicle
Link your vehicle in just 3 steps!
01. Download my Silence App

Download My Silence app in Play Store or Apple Store:

02. Register

By providing your personal information and verifying your email address.

03. Add new vehicle

"Before starting the linking process, make sure you have coverage on both your mobile device and the vehicle. Follow these steps: 1. Keep the vehicle turned on with the key. 2. Enter the vehicle's VIN (either manually or using the barcode scanner, and remember it is case-sensitive). 3. A numeric code will appear on the motorcycle's display, enter it into the app. Ready to go!"

Vehicle linked. Ready to go!

Need help? In the same app, go to the FAQs section where you will find videos on how to use your My Silence app and get the most out of it.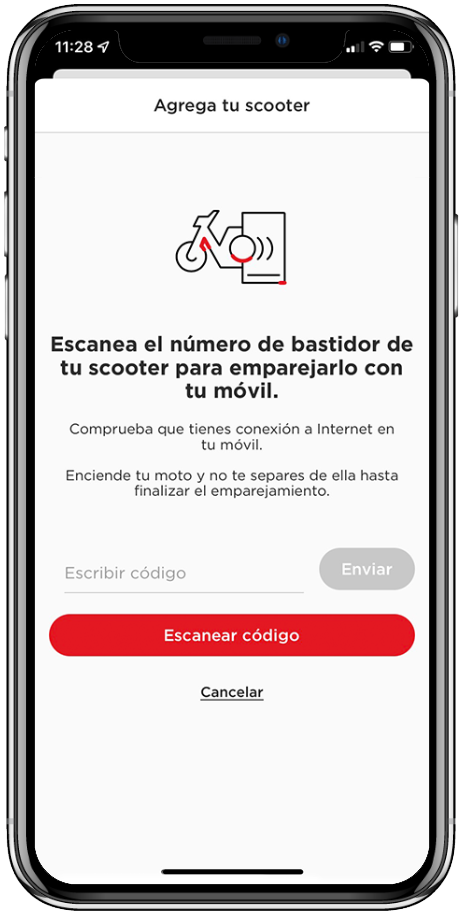 What can I do with the mySilence App?
Vehicle status
Vehicle status. Check the status of your battery and available autonomy. Additionally, you will receive alerts regarding the vehicle temperature and more.
Vehicle location
Can't remember where you parked your vehicle? Don't worry! Now you can locate it in real-time.
Keyless access
Can't find your keys? Don't worry! Access and start your vehicle without a physical key, conveniently through My Silence App.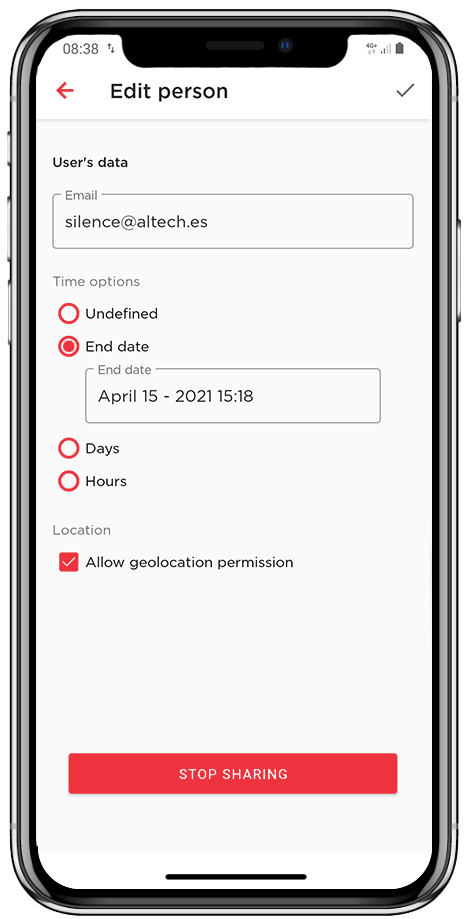 Friend-sharing
Share your vehicle with everyone. Are you someone who shares a vehicle at home? Forget about passing the keys around; simply share access through the app.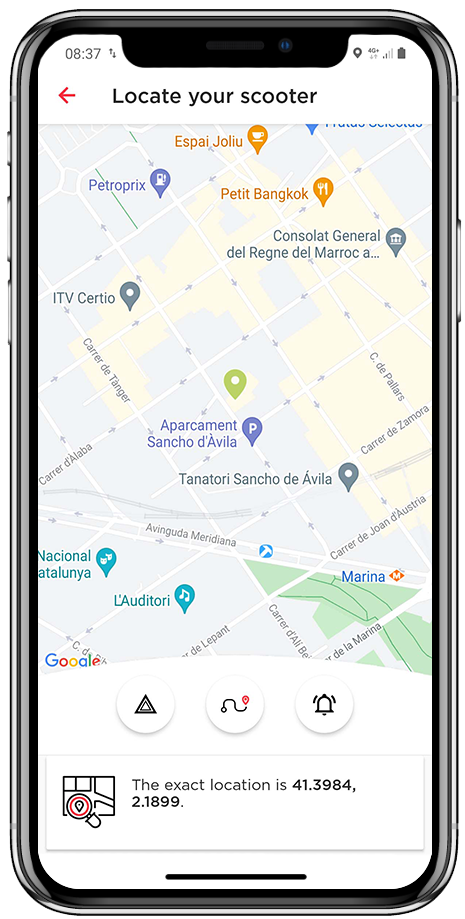 Alarm activation
Easily activate and deactivate the alarm using My Silence app.
Route creation
Use our smartphone mount and our app as a GPS for safer driving!
And much more...
Take advantage of many other features such as vehicle pre-conditioning and remote window control in the S04 Nanocar
Alarm
Feel safe, knowing that your motorcycle is safe wherever you are.
Feel secure, knowing that your motorcycle is safe no matter where you are.
What is the feedback from our customers?
Very useful.
5.0
Very happy with my connected motorcycle, I can share it with my sister without exchanging any physical keys.
@AnaB85
Amazing!
5.0
Great app with lots of different features to manage your Silence scooter. Quick and smooth sign in, nothing to complain about! Well done!! 👍👍
@Riosapero2
Silence, never stop innovating!
5.0
It's great! I love the alarm feature located in the bike management options. It no longer requires logging in every time you enter the app. It's really enjoyable to use!
@PepeMS
Very pleased with the app and services.
5.0
It works great and is easy to use. It notifies you if the motorcycle alarm or similar is triggered.
@FJ_Argemi
A new concept of mobility that is easy and convenient.
Discover the 100% connected Silence vehicles.
A new concept of mobility that is easy and convenient.
Get your Silence app with your electric motorcycle.
Contact