127 Km
Reichweite
Homologierungszyklus L3e WMTC
Battery
Pack

herausnehmbares
Batteriesystem
sicher, einfach und schnell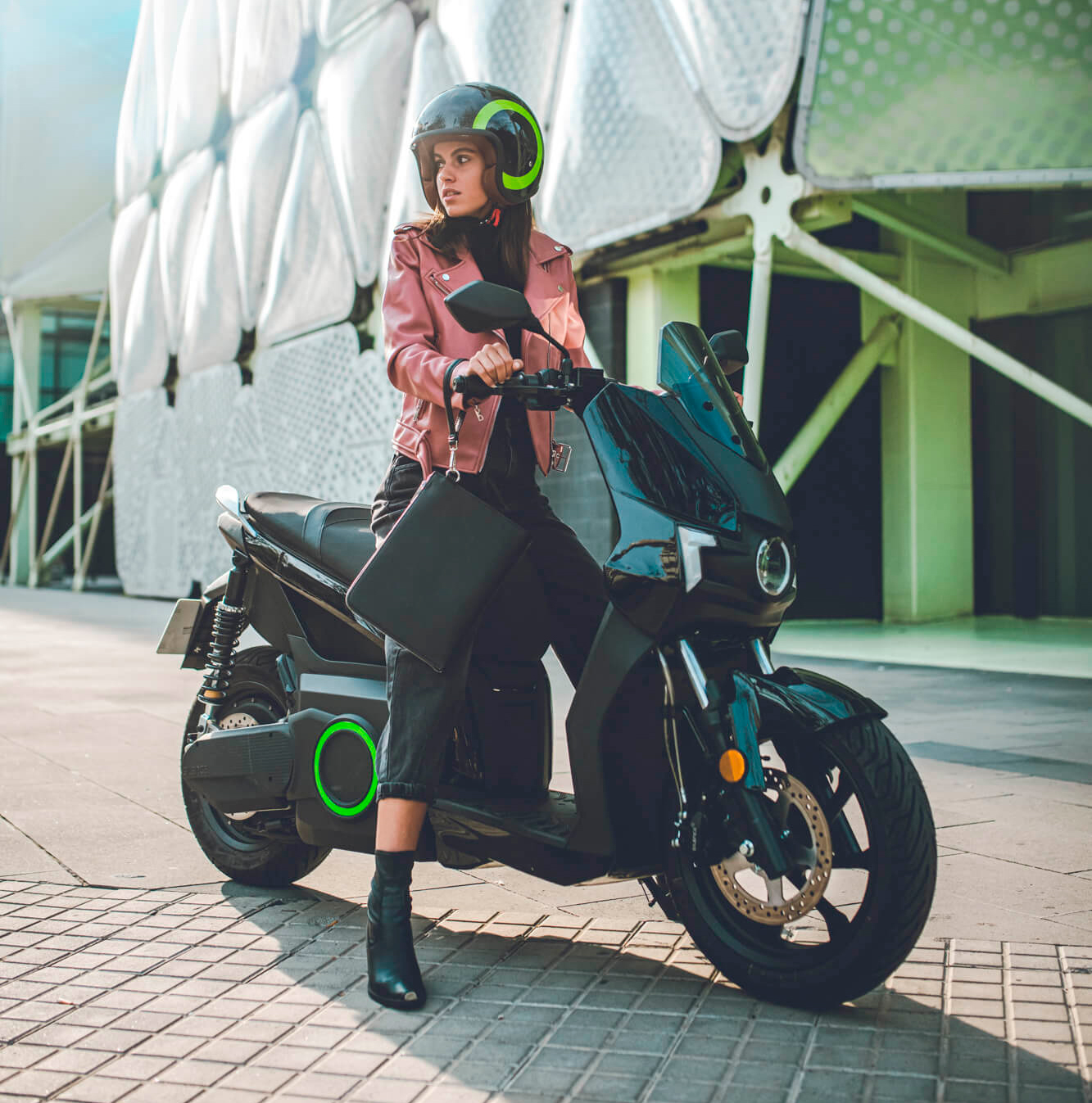 Mach dir um Platzprobleme beim Gepäck keine Sorgen
CBS
und REGENERATIVE BREMSEN
Der S01 ist mit einem kombinierten CBS-Bremssystem ausgestattet: Mit der linken Seite werden beide Räder gebremst. Die rechte Seite bremst das Vorderrad und aktiviert die regenerative Bremse, die den Bremsvorgang unterstützt und die Batterie auflädt.
Ersparnis
Voller Tank für 80 % weniger: 100 € Benzin entsprechen 20 € Strom. Außerdem reduzieren sich die Wartungskosten um 30 %, da nur die Reifen und Bremsen gewartet werden müssen.
Fahrmodi
ECO: In Eco mode the scooter has
limited speed of 70km/h. It allows you to economize and get about in a more relaxed way.
CITY: The S01 is designed for getting around the City. It has limited speed of 85km/h, giving the vehicle a good level of performance and consumption.
SPORT: In Sport mode the driving reaches 100Km/h, offering greater strength and speed in specific cases and a more regenerative braking.
Technische Spezifikationen
S01
0–50 km/h in 3,9 Sekunden
Geschwindigkeit begrenzt auf 100 km/h
Motor 7.000W (9kW Peak Power)
SCHUKO-Anschluss: Battery Pack mit integriertem Ladegerät – 600 W
Battery Pack mit 55 W Heater (funktioniert mit angestecktem Ladegerät)
3 Fahrmodi und Rückwärtsgang
Gewicht ohne Batterie: 111 kg
Abmessungen: 2000x705x1313 mm
Firmeneigene(s) Elektronik und BMS (Batteriemanagementsystem): Kontrolle der Batteriezellenspannung, der Anzahl an Aufladungen und Entladungen und der Temperatur der Batterie
Abstand zwischen den Achsen: 1450 mm
Räder (vorne und hinten): 120 / 70-15 // 140 / 70-14
Bremsen (vorne und hinten): Scheibenbremsen
Regenerative Bremse und CBS
LED-Beleuchtung / Tagfahrleuchten / in die Karosserie integrierte Blinker
Digital-Tachometer: Geschwindigkeit, Ladezustand (SoC), verbleibende Kilometer und Temperaturen