Flagship Stores Silence
Troba el teu punt de venda i servei tècnic més proper
hola
Barcelona
Silence Barcelona
C/ Muntaner, 227
Barcelona 08021
bcn.store@silence.eco
hola
Castellón
Silence Castellón
Avenida Valencia, 189
12005 Castellón de la Plana
castellon@silence.eco
hola
Astúrias
Silence Astúrias
C/Begoña, 17
Gijón 33201
asturias@silence.eco
hola
Palma
Silence Palma
C/ Manuel Azaña, 40
Palma de Mallorca 07006
mallorca@silence.eco
hola
Canarias
Silence Canarias
C/ Pdte. Alvear 12
Las Palmas de Gran Canaria 35006
canarias@silence.eco
hola
Málaga
Silence Málaga
Calle Hermanos Lumière, 2
Málaga 29004
malaga@silence.eco
hola
Santander
Silence Santander
Alcázar de Toledo, 6
Santander 39010
santander@silence.eco
hola
Sant Boi
Silence Sant Boi
Carr. Santa Creu de Calafell, 83
08830 Sant Boi de Llobregat
santboi@silence.eco
hola
Granada
Silence Granada
Bailén-Motril, 122,
18210 Peligros
granada@silence.eco
hola
Barcelona
Silence Barcelona – Pasmon
C/Mallorca 61,
Barcelona 08029
pere@pasmon.es
hola
Euskadi
C/ Jose Olaberria, 4
48012 Bilbao
euskadi@silence.eco
hola
Valencia
Silence Valencia
C/ Tomas de Montañana 14 bjo
46023 Valencia
valencia@silence.eco
hola
Jaén
Parque empresarial Nuevo Jaén,
C/Beatriz Nuñez 1 23009
jaen@silence.eco
hola
Luxembourg
Silence Luxembourg
78-90, route de Thionville
Luxembourg 2610
luxembourg@silence.eco
hola
Annecy
7 Avenue d'Aléry
74000 Annecy
annecy@silence.eco
hola
París
Silence París
11 Avenue de la Grande Armée,
75116 Paris, Francia
paris@silence.eco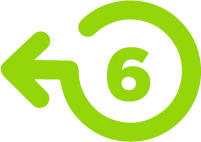 Electric motorcycle
company from
Barcelona develops
and provides
batteries and light
electric vehicles
I'm an expert in
urban mobility
Future of the
mobility is
electric!
I want to offer it
to my clients.
Moving!
Silence,
leader
Wait!
I live in Europa
Contact
I should be
in contact
with them
by now!
Silence
Dealer
Silence lets me
try the motos
as long as
needed &
gives me the
flexibility to be
a 'SILENCE
DEALER'
Vols ser distribuïdor?
Posa't en contacte amb nosaltres i t'informarem
Silence es troba en plena expansió nacional i internacional amb l'obertura de flagship stores i punts de venda Silence. Si ets distribuïdor i vols treballar amb la marca número u en vendes de mercat de l'elèctric L3e, és el moment.